Mu-Mu.com: James Churchward, Tea Planter
From another book scanned by Google, another important piece of information about the life of James Churchward.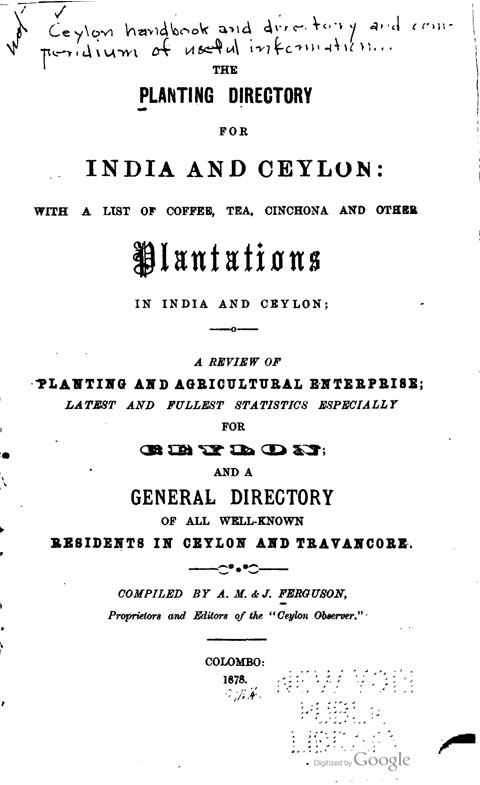 1878 Ceylon Handbook and Directory.
As shown in these following extracts from the online addition, James Churchward was a Tea Planter in 1878 with two plantations, Hatherleigh & Okehampton. He owned (at least on paper), 925 acres and kept 380 acres under cultivation.
---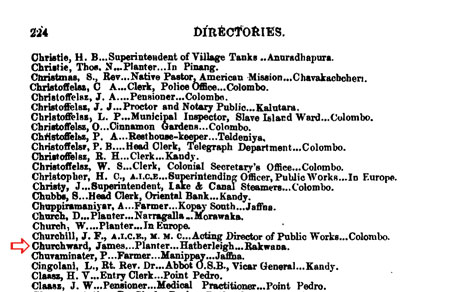 ---

---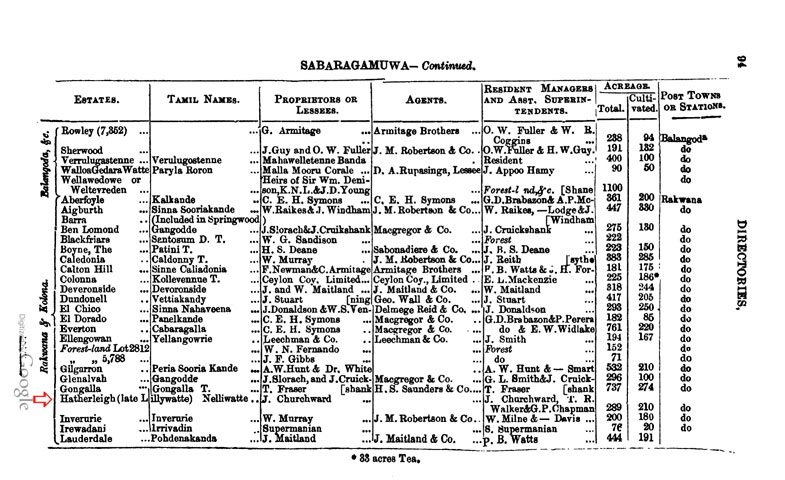 © 2010-2013 Churchward & Company, Inc.
---